About Us
Venus Carpets roots go back to the early 1980s when a small manufacturing unit was set up in the Sindh Industrial Trading Estate (SITE). The company was set up with a limited amount of capital and the production was sufficient enough to feed only a limited market. Today Venus Carpets (Pvt.) Ltd. is one of the leading carpet manufacturers operating in Pakistan.  Read More
Why Choose Us?
Wall to Wall Carpets
Area Rugs
Prayer Carpets
Door & Bathroom Mats
Runners
Carpet Tiles
Contact Us
Venus Corporate Office
Suite No.46/3, D.C.H.S,
Dr. Mahmood Hussain Rd,
Karachi, Pakistan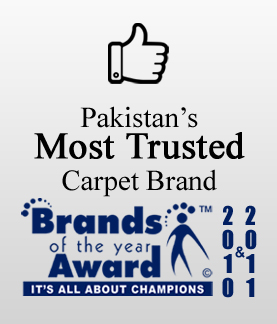 That's How Venus Carpets Makes Your Dream Come True ...
Take a Look at Our Realisations
What a Lovely rug you have sent, being an art student I have knowledge about color combinations and I appreciate those craftsmen who arrange this rug's color scheme and made it with pure wool, I really thankful to you because its batter than what I predicted. I have some designs with my own colors combinations so would you like to convert them on handmade woolen rug with your customize manufacturing technology.

This is just to say how pleased we are with the carpets we have just had fitted. From start to finish the service we have had has been great and we would not hesitate to recommend you.

Nice and outstanding rug, really I could not find my right choice except than your company, your display is 100% satisfactory which enabled me to take fast and good decision. Now my living room looks amazing, all colors of rug are same as I was expecting. Family is happy with this rug :)

I am very pleased with the carpets and compliment you on excellent service all round. My wife is very happy to see the rug, she told me that its look more beautiful than pictures, I must need one same carpet for my office too.